Messianic Passover Haggadah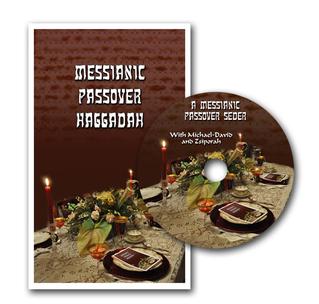 Click on the links below and download the PDFs.
The first link is a "paginated" layout of the pages set up for 2 up on an 8 1/2 x 11 page and can be printed in black and white. You can make a nice booklet by printing off page 1  (showing pages 1 and 8 of the booklet) and then printing page 2 on the back of it (showing pages 2 and 7 of the booklet). Then do the same by printing off page 3 (showing pages 6 and 3 of the booklet) and then  page 4 (showing pages 4 and 5) on the back of it. Fold the pages down the middle and nest them together and they form an 8 page booklet.
You can print off the cover in full color after you have downloaded the front cover PDF. On the back of the front cover are instructions as to what to prepare for your Passover Meal celebrations. You can see all that is needed in a there, but the layout is also shown below.
We have also supplied a copy of the "Messianic Passover Haggadah" that is not paginated just in case you didn't want to go to the trouble of making a booklet. The pages print off in sequence and will allow you to print off pages 1 to 4 with 2 pages of the booklet on each page.

Messianic Passover Haggadah PAGINATED.pdf

Messianic Passover Haggadah FRONT-COVER.pdf

Messianic Passover Haggadah-NOT-PAGINATED.pdf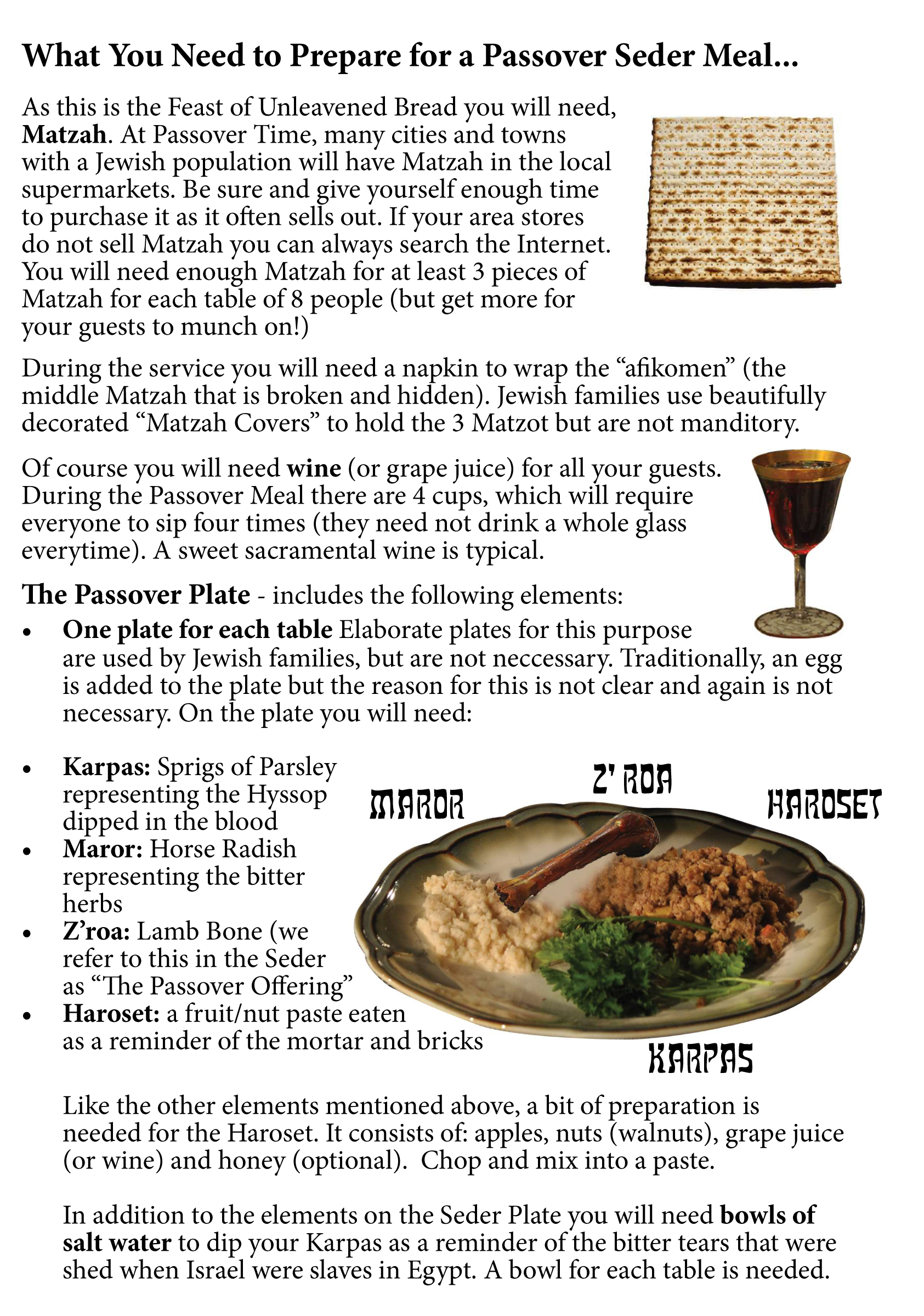 This page "What You Need to Prepare for a Passover Meal" is on the back of the "Front Cover" PDF.